Listen to this article
In this article, we are going to see some of the topics discussed with Óscar Díaz, a collaborating professor in the ESAO Online Campus and an expert in marketing with more than 20 years of experience in the agri-food sector.
We are going to discuss what are the large accounts, we will see the characteristics of what the seller of the large accounts is, we will be able to see the differences between the different types of companies to which we are going to go to sell our bottled Extra Virgin Olive Oil (EVOO)
The different hypermarkets, what are supermarket chains, what are purchasing centers, the characteristics to establish a lasting commercial relationship, all this is part of the content of the AOV Online export and Marketing Course (at the moment only available in spanish), and here we will focus on the importance of the large accounts.
The first thing would be to see what we call the large accounts and the importance they may have in the national and international olive oil market.

Large accounts are those that have a significant sales volume and distribution capacity. Large accounts are those accounts that are a potential long-term investment. Therefore, they are those accounts that must provide us with factors such as:
In Spain, according to Nielsen, we have approximately 50 major supermarket chains for olive oil, but what are really large accounts would be the first 10.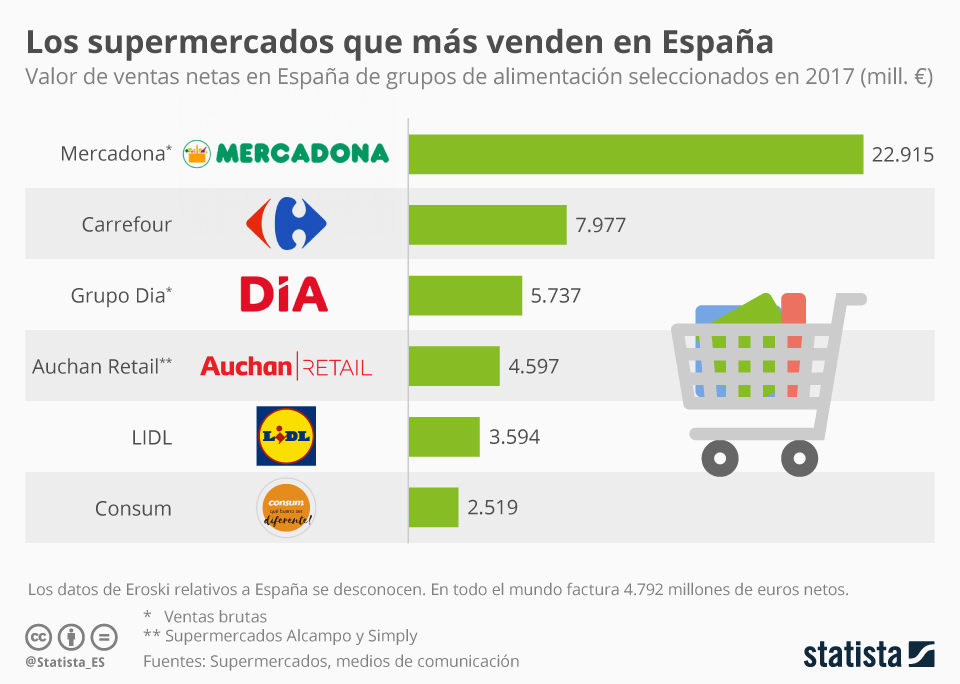 Mercadona is the first with an approximate number of about 1700 stores in Spain, followed by Carrefour with about 700 and from there, comes the Alcampo, El Corte Inglés, Makro. All these types of chains are national in scope and have a significant volume of sale and implantation in the market.

Then we have a series of regional chains such as Galisa, Alimerka, Eroski, etc. There is a trend of national chains that have become regional since they have separated enough from the national distribution and are focusing on their territory. These types of chains are smaller stores than large accounts. They also have hypermarkets but in small numbers and occupy a second line in the agri-food distribution.

The third ranking in types of stores for the sale of olive oil would be specialized stores, which are usually small stores, neighborhood stores and gourmet stores.
The importance of large accounts in international distribution is due to the large number of operations carried out in general for all products, including extra virgin olive oil.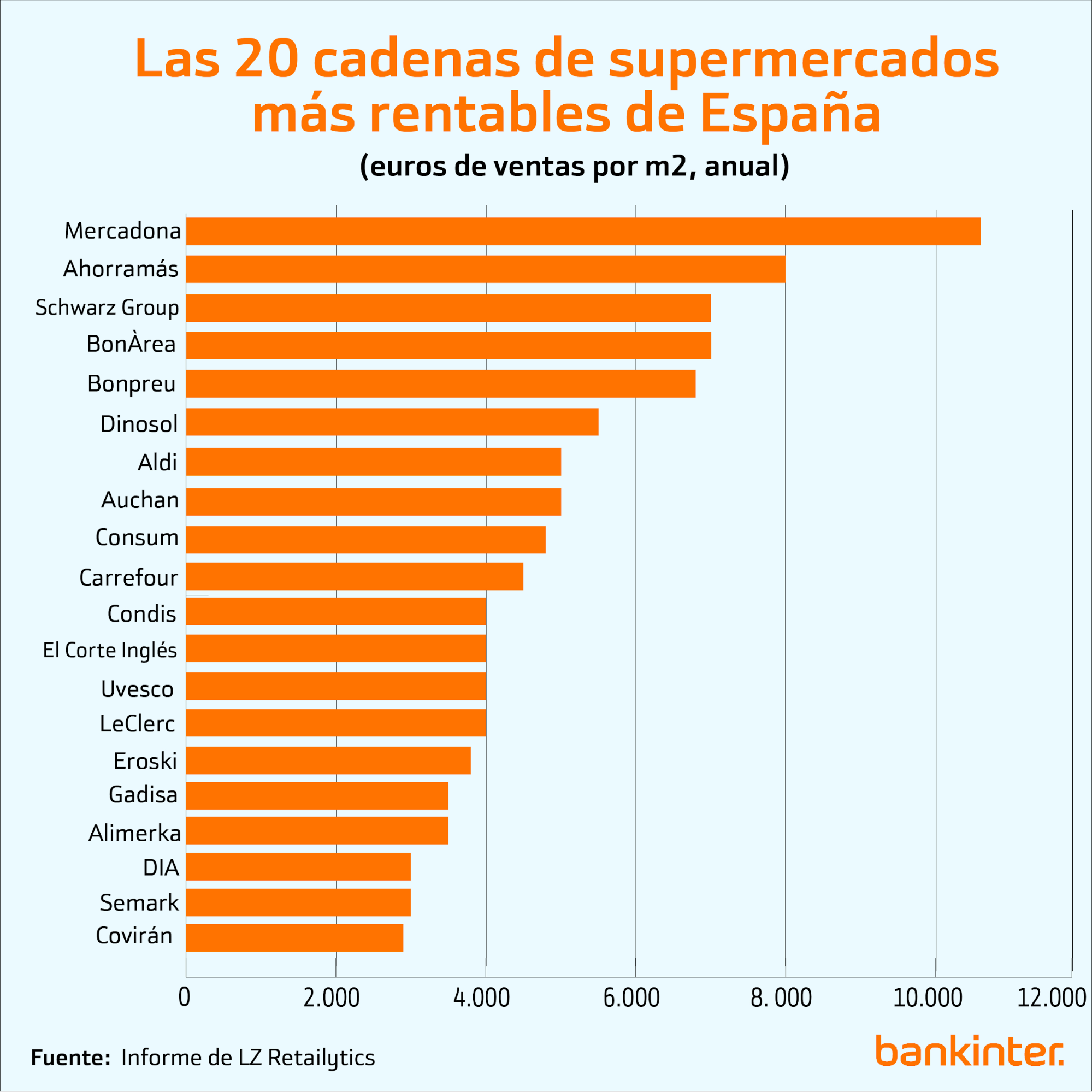 The increase in the use of the internet for agri-food purchases is causing the trend in international distribution to be changing. A person in China may want to buy an extra virgin olive oil in Spain.
Extra virgin olive oil is considered a Spanish product and therefore the consumer will search and look on the Internet where this product is and will try to buy it wherever it is produced.

Distributors and importers, internationally, pay a lot of attention to the fact that the product is in important sales in their own country. This is what gives the large accounts a greater importance, because the international buyer notices that the stores have an interesting volume for the rotation of olive oil, so they will not look at a chain that is too small.

The model of a chain with few stores is more complicated than they look at since they understand that they are not relevant. They are going to look at the Corte Inglés, they are going to look at Carrefour to look at a Makro, they are going to look at an Alcampo international chains that are known to them.

Large accounts are in all countries and therefore when a buyer goes to see a product, they will explore it through the internet to see where it is and this will give them great importance, that is, for a Chinese buyer For example, if a product is in these chains, they will consider it to be a quality product with guarantees of efficient distribution and, above all, they will see that they can access it.
We could say that being present in large accounts would be like a kind of filter for international sales. This is one of the influences that these large accounts have at the international sales level. More and more people in charge of purchasing these Large Hypermarkets or Large Accounts are being trained in the tasting of virgin olive oil.

Those responsible for purchasing, when it comes to high quality extra virgin olive oil, will look at the most awarded brands in the main international competitions, since they know that this is a quality filter that the oils will have already passed along that the international awards of special relevance will be more demanded by the final consumer.

It is important to know the operating system to enter the large accounts to see the ones that best suit our model, as well as to be aware of the requests they make to be able to have our brand of extra virgin olive oil on their shelves.
At ESAO, the ESAO Guide is sent annually to the main purchasing managers of the large accounts we have. In this way, we intend to bring high-quality extra virgin olive oils to the purchasing managers of Hypermarkets, while at the same time getting closer to the final consumer.